Housekeeping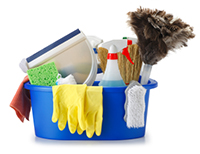 Satisfy Employment Agency provides placement of home cleaning and housekeeping professionals. We provide live-in maid placement, part-time scheduled housekeeping services, and services catered to special occasions.
Whether you need a helping hand on laundry day, someone to help cleanup after a family get together, or if you need some one living at home watching over the house and tidying up, we are able to handle any situation needing housekeeping service.
We will work with you to develop a plan for you to receive the best possible services for your budget. We are located in the Chicago-land area but offer placement within Illinois, Wisconsin, and Indiana. We are willing to cater to other locations, just give us a call.
Dusting / Vacuuming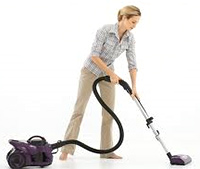 Every home requires a bit of work and some of the tasks needed to keep your home in good shape is regular dusting and vacuuming. Satisfy Employment Agency housekeepers are always up to the task of dusting and vacuuming your home. All of our live-in maids provide this service, but we will also work with you to set up a scheduled cleaning service depending on your time-frame and budget.
Surface Dusting
Statue / Picture Frame Dusting
Carpet Vacuuming
Hardwood Floor Cleaning
Tiled Floor Cleaning
Laundry / Ironing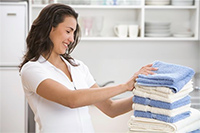 Keep that closet under control and laundry day manageable. Satisfy Employment Agency housekeepers are always there to lend a helping hand with managing your wardrobe. In addition to the service provided by our live-in maid service, other clients may prefer a part-time scheduled service or a single day of service for special occasions.
Washing Machine Loading / Unloading
Hand-washing
Dry Cleaning Delivery / Pick-up
Ironing
Closet Clothing Transfer
Closet Organization
Organization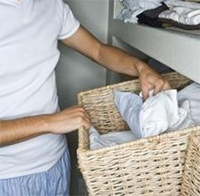 You won't believe how much space you actually have when things get put in the right place. Allow our housekeepers to help you get organized, and stay organized before things get out of control. Nothing is more pleasing than seeing everything in its proper place.
Closet Organization
Bookshelf Organization
Office Organization
Kitchen Organization
Garage Organization
Plant Watering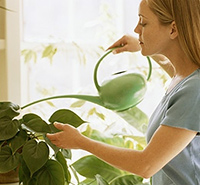 Having your plants die from under-watering or improper care is always a sad sight. Satisfy Employment Housekeepers are always there to help keep plants properly hydrated and kept alive. Our services are especially useful when taking a vacation or going on an extended leave from your residence.
Houseplant Watering
Garden Watering
Special Services
Post/Pre-Move Cleaning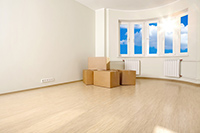 Moving can always turn into something stressful; let Satisfy Employment Agency help deal with the load. Nothing is worse than moving into a home that already needs clean-up. We can make sure any space you are moving into is free of dust, cobwebs, and cleaned to point that shows how good that space will look once you're completely moved in. Moving out also tends to be a bit messy, and if you're trying to sell your property, leaving a clean space is crucial. Let us help.
Pre-Move Home Cleaning
Boxing / Un-boxing
During Move Organization
Post-Move Cleanup
Party Assistance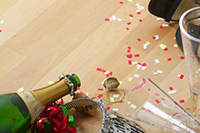 The worst part about having a party is the day after one. Satisfy Employment Agency offers services for party preparation, assistance during the party, as well as after party cleanup.
Before Party Assistance
Home Cleaning
Table Setup
Table Setting and Utensil Preparation
Caterer Assistance
Organization
During Party Assistance
During Party Cleanup
Caterer Assistance
Host Assistance
After Party Assistance
Party Cleanup
Garbage Removal
Food Disposal
ABOUT US

Satisfy Employment Agency provides placement of caregivers, housekeepers, and child care professionals. We are based in the Chicago-land area but actively cover southern Wisconsin, northern Indiana, and as far south as southern Illinois. We will actively work with you to find the best service for your situation and budget. We strive to give you exactly whatever service you need whenever you need it.