Caregivers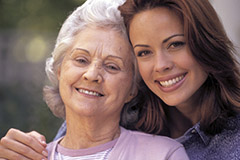 Satisfy Employment Agency offers affordable caregiving services for almost any family and practically any situation. We provide a wide range of services including 24 Hour Live-in care or part-time assistance. Our services let loved ones enjoy healthy lives in the comfort of a familiar environment.
We also provide placement of caregivers for home-bound family members who need an extra hand. Whether your loved one is recovering from an injury or living with a disability, our caregiver services are very helpful.
We will work with you to develop a plan for you to receive the best possible care for your budget. We are located in the Chicago-land area but offer placement within Illinois, Wisconsin, and Indiana. We are willing to cater to other locations, just give us a call.
Homemaking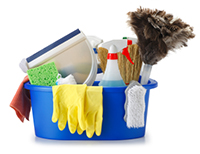 Light housekeeping and meal preparation can become frustrating tasks to those affected by aging. Satisfy Employment provides assistance for numerous daily activities. We also provide a dedicated housekeeping service.
Dusting
Vacuuming
Laundry
Ironing
Organization
Light Cooking
Plant Watering
Companionship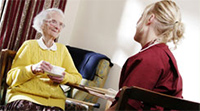 Senior companionship is among the most important of senior services for those in need of elder care and geriatric care from a professional caregiver companion. Just having someone around can drastically change the quality of life for our clients.
Safety Supervision
Socialization
Exersize Assistance
Medication Reminders
Errand Assistance
Cognitive Stimulation
House sitting / Home Monitoring
Physical Assistance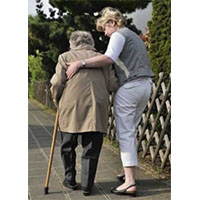 For those suffering from the physical effects of aging, living with a disability, or recovering from and injury. Whether from the bed to the living room, or on a trip to the store, our caregivers prevent our clients from falling through safe, guided movement.
Ambulatory Assistance
Getting Dressed
Positioning in Chair or Bed
Transfer between Bed or Chair
Wheelchair Assistance
Hygiene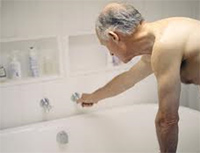 As limitations evolve, basic hygiene can become a challenge. No matter what level of assistance your loved one needs, we can accommodate. We help your loved ones look their best, by assisting with safe bathing, grooming, dressing, and other activities of daily living which may be more difficult due to aging, temporary or permanent disability.
Bathing and Showering Assistance
Grooming
Bed Baths
Shaving with Electric Razor
Toilet and Incontinent Care
Oral Hygiene
ABOUT US

Satisfy Employment Agency provides placement of caregivers, housekeepers, and child care professionals. We are based in the Chicago-land area but actively cover southern Wisconsin, northern Indiana, and as far south as southern Illinois. We will actively work with you to find the best service for your situation and budget. We strive to give you exactly whatever service you need whenever you need it.