Child Care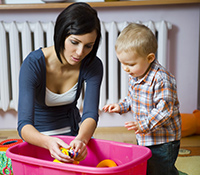 Satisfy Employment Agency offers Child Care assistance services for busy families. Whether you're going out for the night or loaded with work during the day, having another watchful eye is well worth the peace of mind. We offer placement of experience child babysitters and supervisors on your schedule and within your budget.
Supervision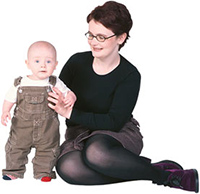 Being a busy parent is always difficult and the last thing you want to do is lose track of your child. Satisfy Employment Agency offers child supervisors that keep a watchful eye to make sure your child is not putting themselves in the way of danger. We all know children could be a bit messy, and our child supervisors are able to provide an extra hand in housekeeping services. Having a clean home and safe child is exactly what a parent needs.
Babysitting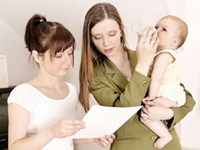 Everyone deserves a night out and let our babysitting service provide you with one. We will work with you to find someone you are comfortable with and within your price. We are able to accommodate any special needs situation.
ABOUT US

Satisfy Employment Agency provides placement of caregivers, housekeepers, and child care professionals. We are based in the Chicago-land area but actively cover southern Wisconsin, northern Indiana, and as far south as southern Illinois. We will actively work with you to find the best service for your situation and budget. We strive to give you exactly whatever service you need whenever you need it.